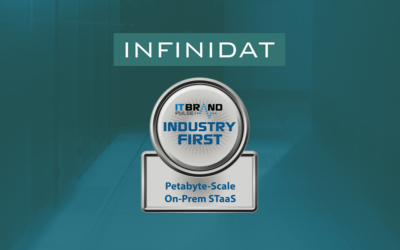 From Gigabyte-Scale to Petabyte-Scale StorageIT Brand Pulse defines petabyte-scale storage simply as "systems designed specifically to deliver high-performance and availability in multi-petabyte environments."In 1987, Infinidat founder and CEO Moshe Yanai...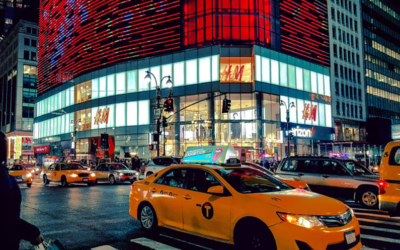 Sponsored by Virtual InstrumentsBy Ravi Prakash, Product ManagerImagine that you are a taxi driver deftly navigating busy city streets to get your passenger to the airport on time and to prove that taxis remain relevant in a changing world of Uber and...
The Competition
---
Microsoft OAuth Flaw Opens Azure Accounts to Takeover – ThreatPost – Some Microsoft applications are vulnerable to an authentication issue that could enable Azure account takeover.
Leading professional services firm KPMG announces a five-year agreement with Microsoft – MS Poweruser – KPMG also announced that Microsoft Azure and Azure AI will be its preferred cloud platform and AI service for new common, global cloud-based platform.
Why Sundar Pichai is ready to run Alphabet– MyBroadband – If you want to know how Alphabet Inc.'s new Chief Executive Officer Sundar Pichai will run the company you don't need to look very far – he's essentially been doing it for several years already.
Security
---
Security Takes On New Meaning In The Hybrid Environment – Forbes – A hybrid environment establishes a new landscape where responsibilities are split between cloud service providers (CSPs) and customers, and security is no longer just the job of security operations.
Ensuring security across a multi-cloud environment – IT Web – he rapid growth of cloud usage has resulted in a fractured distribution of data, with workloads spread across disparate instances and, for some organisations, platforms.
Protect Your Digital Assets with Unified Access to Enterprise Content Repositories – Security Boulevard – Third party workflow threats have a common theme: a user is the actor, and a file is the agent.
Partners & Solutions
---
A brief look at AWS Redshift's AQUA acceleration hardware – Blocks and Files – Amazon Web Services AQUA is a scale-out set of hardware nodes that provides parallel processing of data sets moving from S3 buckets to the Redshift data warehouse.
BP to supply renewable energy to AWS European data centres – Power Technology – BP has signed agreements for the supply of renewable energy to the European data centres that drive the Amazon Web Services (AWS) cloud platform.
AWS says Outposts is ready to ship – IT Web – AWS Outposts, a managed rack of AWS's own hardware that lets customers run their workloads on-premises, while connecting to its services in the cloud, is in general release.
AWS and Verizon announce 5G edge cloud computing collaboration – Verdict – The announcement, made at AWS' Re:Invent conference, will combine AWS' on-demand cloud computing platforms and Verizon's 5G Ultra Wideband network.
Amazon's Antitrust Scrutiny Spreads to AWS Business – Report – The Street – The backdrop of this increased scrutiny includes an official protest filed by Amazon over a government contract that went to a rival.
AWS, Slalom Partner to Help Enterprises with Cloud Efforts – Channelnomics – Companies are creating joint Launch Centers worldwide to accelerate business transformation.
European first for Vodafone as global telcos tune into AWS Wavelength – ComputerWeekly– In an endorsement of the cloud giant's push towards the edge, leading global telcos pile in on AWS Wavelength, eyeing up large low-latency gains in key 5G use cases
Monzo Bank eyes AWS managed services so that it can focus on banking – Diginomica – Monzo Bank's platform team lead Chris Evans and senior software engineer Suhail Patel explain why they're going to tap into more of AWS's managed services offerings.
Element 84 Achieves AWS Public Safety & Disaster Response Competency – Associated Press – This designation recognizes that Element 84 helps customers adopt rapid mapping, satellite, and drone processing technology at the edge to help first responders leverage the power of AWS to protect the public, and prepare, respond, and recover from natural or man-made emergencies and disasters.
Datacoral Joins the AWS Partner Network Global Startup Program – AiTHORITY – Datacoral delivers higher ROI & faster SLAs than traditional, "free" hand-coded, multi-tool pipeline infrastructures.
Teradata Highlights Cloud-first Stance at AWS re:Invent – MarTech Series – At AWS re:Invent 2019, Teradata is also announcing that it has achieved the Amazon Web Services (AWS) PrivateLink Ready designation, which recognizes that Teradata has demonstrated successful integration between Vantage and AWS PrivateLink.
AWS rolls out Outposts for on-premises hybrid cloud – TechCentral– Cisco, Aruba, Juniper are among others that support the hybrid-cloud service supported by hardware in customers' private data centres
News from AWS
---
Introducing the Amplify DataStore, a persistent storage engine that synchronizes data between apps and the cloud
Amazon API Gateway Offers Faster, Cheaper, Simpler APIs Using HTTP APIs (Preview)
The EKS Preview of ARM-Processor EC2 Instances is Available in More Regions with Latest Kubernetes Versions

Amazon AWS is the monster that pioneered Infrastructure as a Service, recently passed the $25B per year revenue run rate, and gobbled up a third of the IaaS market. AWS is launching new products, opening new data centers, and reducing prices at a dazzling rate–creating the need for a news organization that can keep pace. IT Brand Pulse responded with the AWS Daily News, the only publication 100% focused on covering news from around the world about Amazon AWS.
Contribute
If you would like your content to appear in AWS Daily News, submit your press releases, articles, presentations, podcasts and videos to samantha.griffin@itbrandpulse.com.