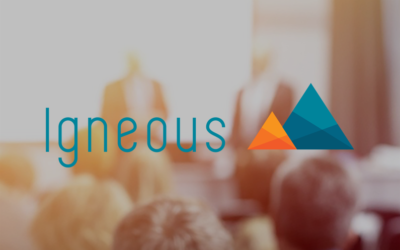 The Data Workflow Forums bring domain experts, technology vendors, and organizations together to discuss, review and explore new data workflows that solve existing business problems for unstructured data management at scale. You should attend for 3 simple...
News From AWS
---
Infineon's XMC4800 Now Qualified for Amazon FreeRTOS
Now You Can Create and Manage Users within AWS Single Sign-On
AWS Service Catalog Announces Self-Service Actions
The Competition 
---
GitHub: Facebook's PyTorch and Microsoft's Azure have the fastest-growing open source projects – VentureBeat– Microsoft, Facebook, and Google's TensorFlow maintain open source projects on GitHub with the largest number of contributors, according to the 2018 Octoverse report, a veritable State of the Union address by GitHub for the world's community of developers.
How Azure became the place for open source in the cloud – InfoWorld – Microsoft has truly embraced open source, in a radical shift rare for a big company—and developers should be very happy
Fujitsu Kills International OpenStack Public Cloud Business; Embraces Microsoft Azure – Channele2e – Fujitsu is shutting down its worldwide K5 public cloud business outside of Japan, and will instead bet heavily on Microsoft Azure consulting services, according to The Register.
AWS Partners
---
Qtum Blockchain Becomes Amazon Web Services Partner in China – CoinDesk – Amazon Web Services' (AWS) China division is partnering with public blockchain project Qtum.
Mission Cloud Services Ranks Among Top 20 MSPs for Amazon AWS – ChannelE2E – Mission Cloud Services Inc., formed through a multi-company merger, has emerged as a Top 20 MSP for Amazon Web Services (AWS), according to ChannelE2E's research of the worldwide public cloud MSP market across AWS, Microsoft Azure, Google Cloud Platform (GCP) and more.
Merger Creates $70 Million Oracle, SAP and AWS Cloud Consulting Company – CHANNE2E – Three related but formerly separate IT businesses — RJT Compuquest, RJT Solution Beacon, and RJT Compusolutions — have merged to form Apolis, a single IT staffing, ERP consulting and cloud solutions company serving the Oracle, SAP and Amazon Web Services customer ecosystems.
Security
---
How to monitor AWS credentials with the new Trailblazer tool – TechTarget – A security researcher introduced a tool called Trailblazer, which aims to simplify monitoring AWS credentials.
Are Consumers Worried Enough to Buy a Personal Server? – Data Center Knowledge – Seattle startup Privacy Labs is selling a server that runs email, contacts, and calendar services through a personal web domain
Someone's in hot water: Tea party super PAC group 'spilled 500,000+ voters' info' all over web – The Register – Leaky AWS S3 bucket fingered by infosec bods
News Services
---
Elastifile adds automated tiering to cloud object storage – TechTarget – Cloud file system startup Elastifile is making it easier to shift data to object storage in Amazon and Google using ClearTier policy-based automated tiering.
Government
---
Bezos: If big tech turns its back on the Pentagon, 'this country is going to be in trouble' – Washington Business Journal –He reiterated his belief that "millions, billions, maybe even a trillion" people would one day be living in space, and he also defended his company's pursuit of lucrative Defense Department contracts for cloud computing.
Jeff Bezos defends big tech working with Department of Defense, one week after Google drops out of Pentagon contract – GeekWire – Don't expect Amazon to follow Google's lead when it comes to working with the U.S. Department of Defense.
Amazon's Jeff Bezos: Tech companies must work with the military, "even when it's unpopular" – DataCenterDynamics – "We are going to continue to support the DoD and I think we should"


Amazon AWS is the monster that pioneered Infrastructure as a Service, recently passed the $10B per year revenue run rate, and gobbled up a third of the IaaS market. AWS is launching new products, opening new data centers, and reducing prices at a dazzling rate–creating the need for a news organization that can keep pace. IT Brand Pulse responded with the AWS Daily News, the only publication 100% focused on covering news from around the world about Amazon AWS.
Contribute
If you would like your content to appear in AWS Daily News, submit your press releases, articles, presentations, podcasts and videos to info@itbrandpulse.com.