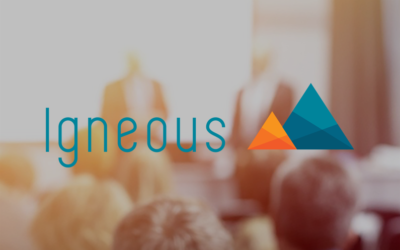 The Data Workflow Forums bring domain experts, technology vendors, and organizations together to discuss, review and explore new data workflows that solve existing business problems for unstructured data management at scale. You should attend for 3 simple...
News From AWS
---
AWS Elemental MediaConvert Adds IMF Input and Enhances Caption Burn-In Support
Amazon Kinesis Data Streams Announces 99.9% Service Level Agreement
Amazon Kinesis Video Streams Announces 99.9% Service Level Agreement
Amazon Kinesis Data Firehose Announces 99.9% Service Level Agreement
The Competition 
---
Microsoft's big win: Pentagon signs massive $1.76bn contract – ZDNet – Microsoft wins a five-year services deal with Department of Defense, Coast Guard, and intelligence community.
Microsoft Azure: How it delivers a competitive edge – TechRepublic – For little to no cost, businesses can take advantage of the potential benefits of using Microsoft Azure. Read below to find out how. 
Walgreens moving to Microsoft Azure, Microsoft 365 in partnership to 'transform health care delivery' – Windows Central – As part of the partnership, the companies say that they will collaborate on a research and development investment to fund new health care solutions, improve outcomes, and lower the cost of care.
Security 
---
Cybersecurity and Analytics – Where AI Meets the Cloud – Federal News Network – Bake it in, or bolt it on? Anyone who has ever dealt with federal cybersecurity has had those two options presented to them.
In cloud security, automation does *not* mean automatic – GCN – Automation is one of the most loaded terms in technology today. Even when referring strictly to cybersecurity, it means different things to different people.
Zero trust: The transition from legacy to cloud-native – Network World – Enterprises operating in the traditional monolithic environment may have strict organizational structures. As a result, the requirement for security may restrain them from transitioning to a hybrid or cloud-native application deployment model.
AWS Partners 
---
Bsquare selects AWS cloud for IIoT deployments – Tech Observer – Bsquare has selected AWS as its preferred cloud services provider and is leveraging AWS to expand new offerings around DataV, a suite of edge-to-cloud IoT services and software designed to improve uptime, manageability, and performance of enterprise assets.
AWS will be harnessed by SSE Enterprise and Tigerspike to drive smart city IoT platform – CloudPro – AWS, SSE and Tigerspike will develop SSE's Mayflower smart city platform, connecting sensors and devices.
Vietnam's FPT Software honoured after amassing 500 AWS certifications – Channel Asia – Vietnam's FPT Software has become the only Amazon Web Services (AWS) partner in ASEAN to be awarded the Amazon Partner Network (APN) Certification Distinction, after amassing more than 500 AWS certificates.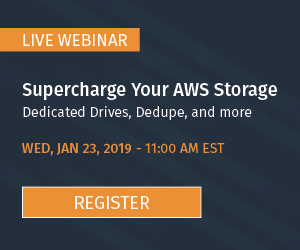 Amazon AWS is the monster that pioneered Infrastructure as a Service, recently passed the $10B per year revenue run rate, and gobbled up a third of the IaaS market. AWS is launching new products, opening new data centers, and reducing prices at a dazzling rate–creating the need for a news organization that can keep pace. IT Brand Pulse responded with the AWS Daily News, the only publication 100% focused on covering news from around the world about Amazon AWS.
Contribute
If you would like your content to appear in AWS Daily News, submit your press releases, articles, presentations, podcasts and videos to info@itbrandpulse.com.