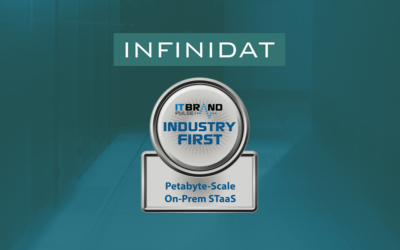 From Gigabyte-Scale to Petabyte-Scale StorageIT Brand Pulse defines petabyte-scale storage simply as "systems designed specifically to deliver high-performance and availability in multi-petabyte environments."In 1987, Infinidat founder and CEO Moshe Yanai...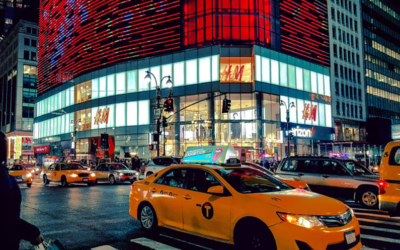 Sponsored by Virtual InstrumentsBy Ravi Prakash, Product ManagerImagine that you are a taxi driver deftly navigating busy city streets to get your passenger to the airport on time and to prove that taxis remain relevant in a changing world of Uber and...
The Competition
---
Oracle to build cloud infrastructure region in South Africa – TechCentral – The company said on Monday at its annual Oracle OpenWorld event in San Francisco that it plans to launch 20 new Oracle Cloud regions by the end of 2020, for a total of 36 infrastructure regions worldwide.
Oracle Cloud Infrastructure achieves FedRAMP authorization – ZDNet – Now that its cloud infrastructure is compliant with the Federal Risk and Authorization Management Program, Oracle can go after more public sector business.
The Pentagon taps Microsoft and Ball to pilot new military satellites – Quartz – The US military is trying to solve a space problem: Its most valuable satellites are huge, unprotected, and everyone knows where they are.
Security
---
Ecuador citizens' data breach holds lessons for enterprises – ComputerWeekly – What caused the mass breach of Ecuadorian citizens' data, and what can businesses learn from it?
Oracle wants to say goodbye to shared responsibility by ramping up autonomous next-gen cloud approach – CloudTech – The concept of shared responsibility in cloud computing is one which continues to be, if not so much a rancour, an ongoing concern.
Mainframe Security Challenges: An Encroaching Perimeter – BankInfoSecurity– Even with the uptake of cloud services, many large enterprises still hold data on mainframes, says Philip MacLochlainn of IBM.
Partners & Solutions
---
Oracle announces Oracle Autonomous Linux – ZDNet – Billed as the world's first autonomous operating system, Oracle Autonomous Linux provisions itself, scales itself, tunes itself and patches itself while running.
Larry Ellison takes on Amazon Web services with his 'Oracle Autonomous Linux' – Business Insider – It can be further automated with other Oracle Cloud Infrastructure services.
BigPanda Announces Immediate Availability on AWS Marketplace – MarTechSeries – BigPanda is powered by AWS and also makes use of several AWS services, including Amazon Simple Storage Service (Amazon S3), Amazon DynamoDB, Amazon Redshift, AWS Lambda, Amazon CloudTrail, and Amazon CloudWatch.
70 Applications, 15 Teams, 9 Months: Lessons from the Guardian's "All-In" Move to AWS – Computer Business Reviews – The Guardian migrated 70 applications to AWS's public cloud in just nine months, according to the publisher's head of engineering Mariot Chauvin – after an initial attempt to build a private cloud that was both "expensive" and a "disaster", he admitted at AWS's Transformation Day in London.
Supported AWS Outposts Services Hyped Ahead Of Launch – CRN – Services supported locally on the new AWS Outposts will include Amazon ECS and Amazon EKS clusters for container-based applications, Amazon EMR clusters for data analytics and Amazon RDS instances for relational database services when Outposts launches later this year.
Oracle and VMware announce key hybrid cloud partnership – SiliconANGLE – Oracle Corp. has become the latest public cloud platform provider to team up with VMware Inc. to advance the idea of running computing workloads in a similar way both in corporate data centers and in the cloud.
Dremio releases Data Lake Engines for AWS and Azure – ZDNet – Dremio releases new technology for cloud data lakes. Can the company take data in relatively slow cloud object storage and make queries against it faster?
Skepticism slows cloud and SaaS adoption – CIO Dive – CISOs perceive on-premise solutions as the safer option. Relinquishing control to SaaS vendors amplifies a sense of paranoia.
News from AWS
---
Building a Serverless FHIR Interface on AWS
Using SPARQL explain to understand query execution in Amazon Neptune

Amazon AWS is the monster that pioneered Infrastructure as a Service, recently passed the $25B per year revenue run rate, and gobbled up a third of the IaaS market. AWS is launching new products, opening new data centers, and reducing prices at a dazzling rate–creating the need for a news organization that can keep pace. IT Brand Pulse responded with the AWS Daily News, the only publication 100% focused on covering news from around the world about Amazon AWS.
Contribute
If you would like your content to appear in AWS Daily News, submit your press releases, articles, presentations, podcasts and videos to samantha.griffin@itbrandpulse.com.