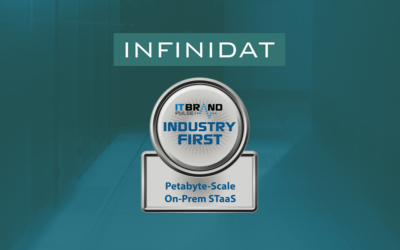 From Gigabyte-Scale to Petabyte-Scale StorageIT Brand Pulse defines petabyte-scale storage simply as "systems designed specifically to deliver high-performance and availability in multi-petabyte environments."In 1987, Infinidat founder and CEO Moshe Yanai...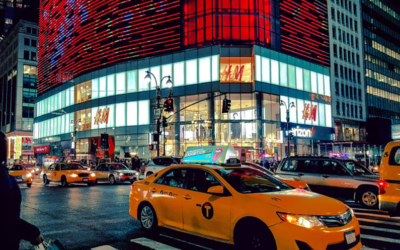 Sponsored by Virtual InstrumentsBy Ravi Prakash, Product ManagerImagine that you are a taxi driver deftly navigating busy city streets to get your passenger to the airport on time and to prove that taxis remain relevant in a changing world of Uber and...
The Competition
---
EY crosses milestone to help clients deploy SAP on Microsoft Azure with strategy and solution initiatives– Yahoo Finance – EY framework addresses customers' enterprise technology and strategy for long-term value from transformation.
Google Cloud launches new solutions for retailers – TechCrunch – It's no secret that the Google Cloud management team has decided to focus its efforts on a select number of enterprise verticals like healthcare, manufacturing, financial services, energy and life sciences.
Google Cloud acquires AppSheet, a Seattle startup that sells no-code app development software – GeekWire – Google Cloud has acquired AppSheet, a Seattle startup founded in 2014 that helps businesses develop their own data-based apps without requiring a team of developers
Security
---
'Huge' data leak exposes British consultancy firms and thousands of consultants – IT Pro – Leaky S3 buckets held sensitive information including passport scans, personal details and financial documents.
Processor Vulnerabilites Put Virtual Workloads at Risk – Dark Reading – Meltdown, Spectre exploits will likely lead to customers making tradeoffs between performance and security of applications, especially virtual and cloud-based apps.
Kubernetes security gets an assist with bug bounty program – TechTarget – The Kubernetes Security Product Group will outsource bug triage to HackerOne under a new bug bounty program that will offer rewards for bug reports up to $10,000.
Partners & Solutions
---
Why Did Amazon Just Team Up With BlackBerry? – The Motley Fool – BlackBerry's QNX gets a cloud-based upgrade, and Amazon gains a major foothold in the automotive market.
Equinix to Buy Key Edge Computing Startup Packet – DataCenter Knowledge – The deal would add an edge data center element to the world's largest colo platform.
Cygilant Simplifies Visibility Into Cloud-Based Resources and Activities – Yahoo Finance – Cygilant helps its clients be protected from the latest cybersecurity threats through a combination of automated tools and personalized advice.
The new AWS features that will solve pain points for CIOs and CTOs – Information Age – Following Re:Invent 2019, Brendan Caulfield and Wayne Geils from ServerCentral Turing Group discuss how the new AWS features can relieve pain points
Amazon Web Services becomes Bundesliga's new technology provider: new opportunities for fans – Bundesliga.com – The German Football League has become the world's first football league to establish a cooperation with Amazon Web Services, Inc. (AWS), an Amazon.com company.
News from AWS
---
AWS Now Offers NVIDIA Quadro Virtual Workstations for EC2 G4 Instances at No Additional Cost
AWS Transit Gateway is Now Available in the Europe (Stockholm) AWS Region
AWS Device Farm announces Desktop Browser Testing using Selenium
Careers
---
Top AWS Developer Interview Questions You May Face – Dice – No matter where you're interviewing, chances are good that some variation of the following certification-related questions will pop up.

Amazon AWS is the monster that pioneered Infrastructure as a Service, recently passed the $25B per year revenue run rate, and gobbled up a third of the IaaS market. AWS is launching new products, opening new data centers, and reducing prices at a dazzling rate–creating the need for a news organization that can keep pace. IT Brand Pulse responded with the AWS Daily News, the only publication 100% focused on covering news from around the world about Amazon AWS.
Contribute
If you would like your content to appear in AWS Daily News, submit your press releases, articles, presentations, podcasts and videos to samantha.griffin@itbrandpulse.com.