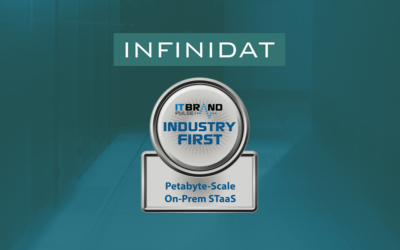 From Gigabyte-Scale to Petabyte-Scale StorageIT Brand Pulse defines petabyte-scale storage simply as "systems designed specifically to deliver high-performance and availability in multi-petabyte environments."In 1987, Infinidat founder and CEO Moshe Yanai...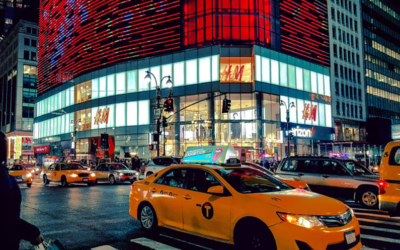 Sponsored by Virtual InstrumentsBy Ravi Prakash, Product ManagerImagine that you are a taxi driver deftly navigating busy city streets to get your passenger to the airport on time and to prove that taxis remain relevant in a changing world of Uber and...
The Competition
---
Oracle Is Hiring 2,000 Cloud Workers to Take On AWS, Google, Azure – Barron's – This morning, the database and enterprise application software giant announced it plans to hire nearly 2,000 employees worldwide to work on its Oracle Cloud Infrastructure business.
AWS vs. Azure: Compare VMware-based hybrid clouds – TechTarget – Enterprises can extend their on-premises VMware environments to AWS or Azure, but they'll need to decide which one best meets their needs. See how the two managed services stack up.
AWS vs. Azure vs. Cloud+: To specialize, generalize or both? – Security Boulevard – Cloud technology is continuing to grow. Amazon Web Services (AWS) and Microsoft Azure are two cloud providers and platforms that are dominating the cloud space, but they are not alone.
AWS Rolls Out Bare Metal Arm Instances – Computer Business Review – AWS is now offering bare metal Arm elastic cloud compute (EC2) instances in the cloud, describing the offering as a "great fit for scale-out workloads e.g. web front-ends, containerised microservices or caching fleets."
Security
---
Threat Spotlight: Citadel Banking Trojan – ThreatVector – Citadel uses a technique called man-in-the-browser (MiTB) to harvest sensitive information like banking credentials, passwords, and other sensitive user data. This is typically achieved by injecting HTML or JavaScript into a web page before it is rendered by the user's browser.
Beware of Fake Amazon AWS Suspension Emails for Unpaid Bills – Bleeping Computer – In this article we take a look at a phishing campaign that pretends to be an Amazon AWS suspension notice for unpaid bills that looks good enough to trick many users.
Imperva breach update puts blame on exposed AWS API keys – TechTarget – Imperva CTO Kunal Anand posted updated information regarding the recent breach affecting Cloud WAF customers and admitted poor security controls led to the compromise.
Sophos Cloud Optix now available on AWS Marketplace – Sophos News – As modern organizations are evolving their use of the public cloud to leverage scalable computing, storage, and network services, cybercriminals are adapting their techniques to exploit hidden vulnerabilities in network architecture.
Partners & Solutions
---
IaaS vs. PaaS options on AWS, Azure and Google Cloud Platform – TechTarget – Looking to shift your workloads to the cloud? Understand and compare the IaaS and PaaS options on AWS, Azure and Google Cloud Platform.
AWS data extraction ML tool is now HIPAA eligible – Health Data Management – The launch adds the Textract service to others from AWS artificial intelligent services that have been deemed HIPAA-eligible, including Amazon Translate, Amazon Comprehend, Amazon Transcribe, Amazon Polly SageMaker and Amazon Rekognition.
Ingram Micro strikes AWS deal in Hong Kong and Macau – Channel Asia – Terms of the alliance will see Ingram Micro join the AWS Distribution Program, allowing partners to access a "broad range of highly scalable and cost effective cloud services".
AWS Standout Flux7 Goes Back To Founder's Roots With New High-Performance Computing Practice – CRN – The cutting-edge cloud solutions implementer pulled back from high-performance computing years ago, sensing the market wasn't ready. A lot has changed since.
AWS Makes It Rain, Extends Credits to Open Source Projects – SDxCentral – The move is notable as the cloud giant has racked up some bad debt with a number of open source companies regarding how it uses open source projects within the AWS cloud.
Bring cloud on prem with VMware Cloud on Dell EMC, AWS Outposts – TechTarget – VMware Cloud on Dell EMC and the forthcoming AWS Outposts offer organizations rack-based hybrid cloud products that can extend their public cloud platforms to the data center.
Commvault guns for mid-market with Metallic SaaS backup and recovery – Blocks and Files – Commvault today launched Metallic Backup, a set of cloud-native data protection services targeted at the "most commonly used workloads in the mid-market".
How to maintain availability when using multiple AWS accounts – InfoWorld – If you are using multiple AWS accounts, you can't assume that two different availability zones reside in different data centers.
News from AWS
---
AWS Resource Groups and Tag Editor Are Now Available in the AWS GovCloud (US) Regions
AWS CodePipeline Enables Setting Environment Variables on AWS CodeBuild Build Jobs
AWS Elemental MediaLive Now Available in EU (London), EU (Paris), and US East (Ohio) Regions

Amazon AWS is the monster that pioneered Infrastructure as a Service, recently passed the $25B per year revenue run rate, and gobbled up a third of the IaaS market. AWS is launching new products, opening new data centers, and reducing prices at a dazzling rate–creating the need for a news organization that can keep pace. IT Brand Pulse responded with the AWS Daily News, the only publication 100% focused on covering news from around the world about Amazon AWS.
Contribute
If you would like your content to appear in AWS Daily News, submit your press releases, articles, presentations, podcasts and videos to samantha.griffin@itbrandpulse.com.